/ Revive Your Vehicle Inside & Out
Excalibur Detail
Welcome to Excalibur Detailing, where we specialize in auto detailing that transforms your car's interior and exterior. We take pride in providing a professional, handcrafted deep clean that leaves your vehicle looking and feeling like new. Our experienced team is committed to delivering exceptional results with meticulous attention to detail. Explore our range of services and pricing to find the perfect detailing package for you.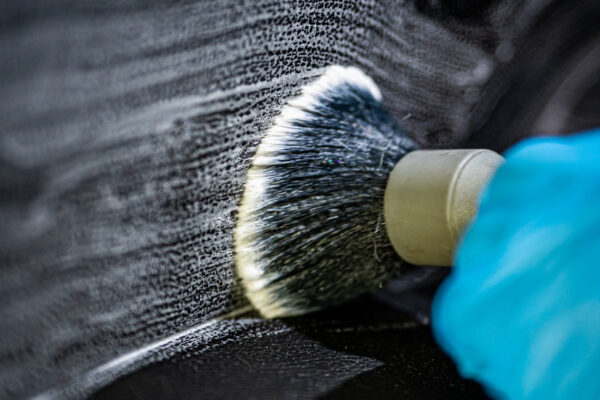 Frequently Asked Questions
/01

HOW LONG DOES A TYPICAL DETAILING SERVICE TAKE?
A: Depending on the package and vehicle condition, a detailing service can take anywhere from 2 to 6 hours.
/02

HOW OFTEN SHOULD I HAVE MY VEHICLE DETAILED?
A: We recommend a full detailing service every 3 to 6 months, with regular maintenance plans available to keep your vehicle in pristine condition.
/03

ARE ECO-FRIENDLY PRODUCTS USED DURING THE DETAILING PROCESS?
A: Yes, we prioritize the use of environmentally friendly and safe cleaning products to ensure the well-being of both your vehicle and the environment.
/04

WHAT SHOULD I DO TO PREPARE MY VEHICLE FOR A DETAILING APPOINTMENT?
A: Remove all personal belongings and trash to allow our team full access to all areas of your vehicle during the detailing process.
/05

CAN YOU REMOVE SCRATCHES AND DENTS DURING THE DETAILING PROCESS?
A: We provide Stage I & II Paint Correction to improve the appearance of minor scratches. We also can remove dents or deep scratches, contact us to inquire more.
/06

IS THERE A CANCELLATION POLICY FOR DETAILING APPOINTMENTS?
A: We request at least a 24-hour notice for cancellations or rescheduling. Please contact us for information on any applicable fees for late cancellations.
/07

DO YOU OFFER MOBILE DETAILING SERVICES?
A: No, we do not offer mobile services, as all of our work is performed at our secure shop by certified detailers.